Refund/Return Policy
AT LEAST 7-DAY MONEY BACK GUARANTEE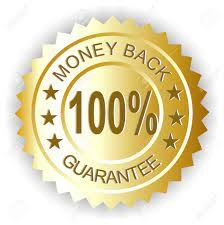 We operate on a 7-day money back guarantee only for new clients and for Products and Services provided by us (not reselling Products and Services). If you are a new client and not satisfied with the Services for any reason during the first 7 days from the start of the subscription of the Services, you may submit a request for a cancellation and a refund to Contact Us. We will do our best to address your concern and meet your expectation, however, should you insist to cancel, you have the right for 100% refund minus any handling costs, setup fees and overages fees. For example, if your order a Service worth $100 and ask for a refund within 7 days, you will get $100 minus any handling costs fees, such as but not limited to Credit Card fees, Wire Transfer Fees, Currency Difference, and any setup fees and overages fees. Please note that minimum handling costs per refund is $10. Refunds are available only for the first purchase you make under your account with us. Such refund may be provided within 14 days of cancellation. This guarantee is only available to new Clients which are defined as any person or organization that has not purchased Services from us before, through any Account, whether the Account is active, inactive, or closed. If there is a dispute to the interpretation of a new Client, Edgs, in its reasonable commercial judgment, shall govern.
This guarantee does not cover any fees charged for setup, domain registration, SSLs, or additional fees charged for services during the first 7 days. We will not provide refunds under the money back guarantee is there has been a violation to this Agreement, the AUP or any other agreement relating to the Services provided. Any requests for refunds outside of this and/or prorated refunds will not be provided.
For Products and Services that we resell, the vendor refund policy supersede our refund policy for all the orders.
BALANCE DUE
Please be advised that the cancellation of an account does not release you from financial responsibility. If your account has a past due balance and you are not eligible for a refund, our Accounting Department will continue the collection efforts.
---
All rights Reserved © Edgs.co, 2023